Faxian Charity Project launched in Anuradhapura (Pics)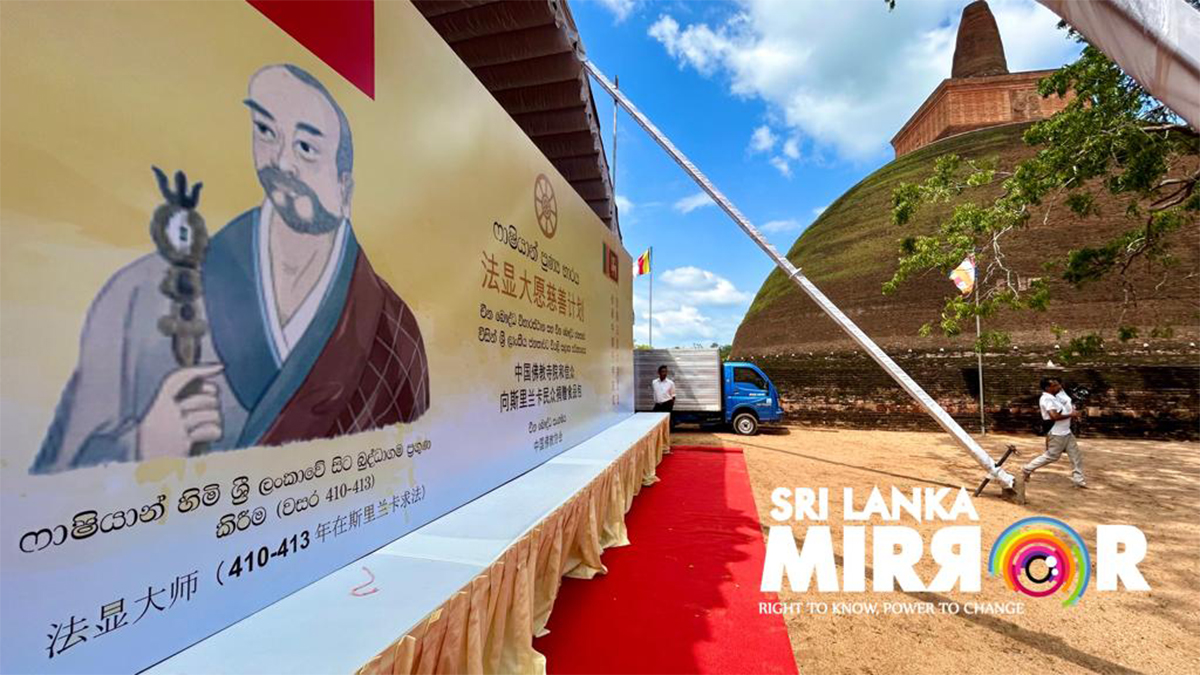 A program to distribute dry rations under the Faxian Charity Project was organised by the Buddhist Association of China at the Abhayagiri Temple in Anuradhapura yesterday (27).
The event was held under the auspice of Atamasthanadipathi Ven. Poojya Pallegama Hemarathana Thera and Abhayagiri Viharadhikari Ven. Dr. Kallanchiye Rathanasiri Thera. It was attended  by the members of Maha Sangha, Speaker Mahinda Yapa Abeywardena, Charge d'affaires at the Chinese Embassy Hu Wei, officials of the Embassy and the Chinese Buddhist Association.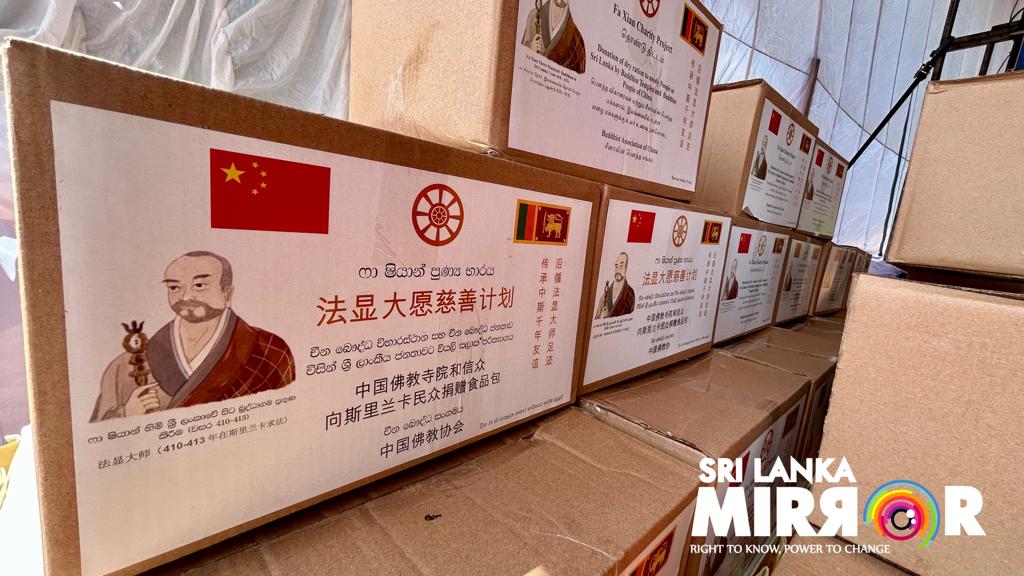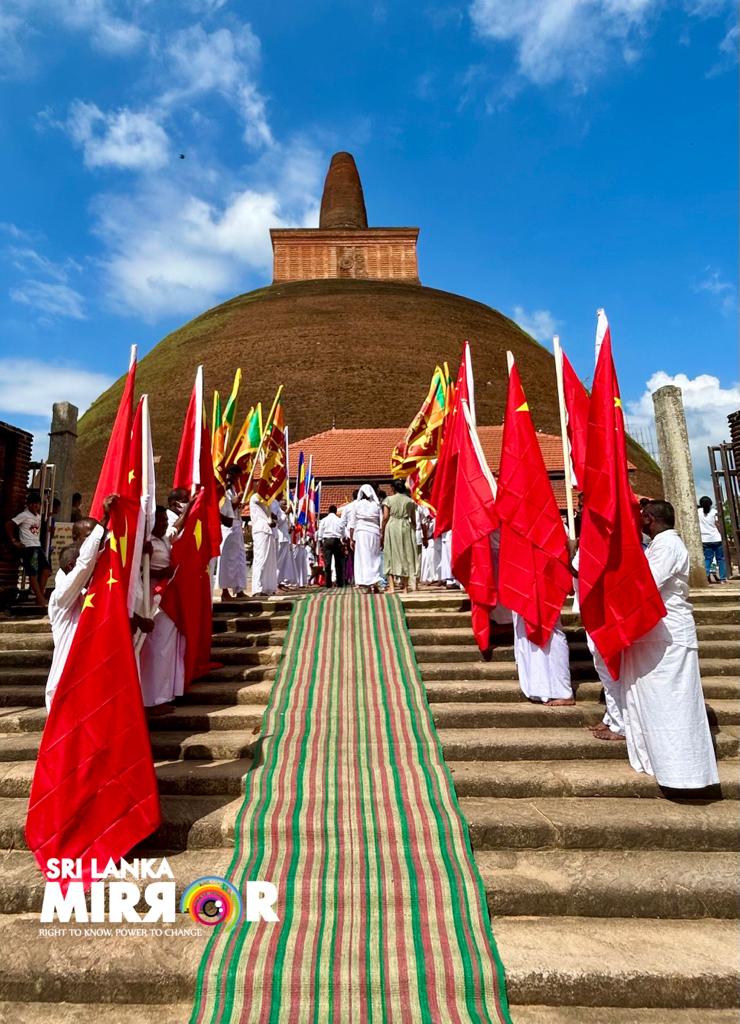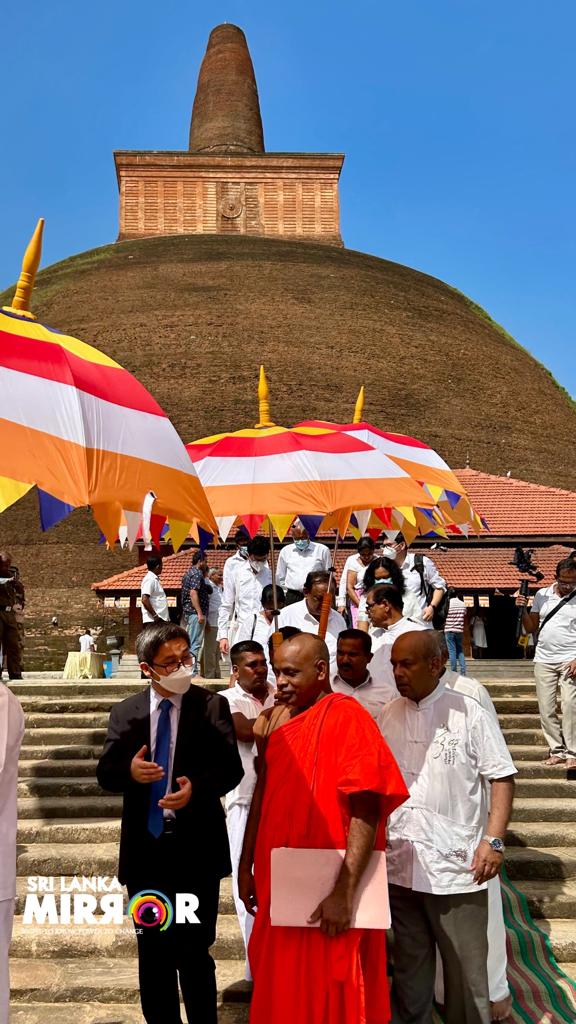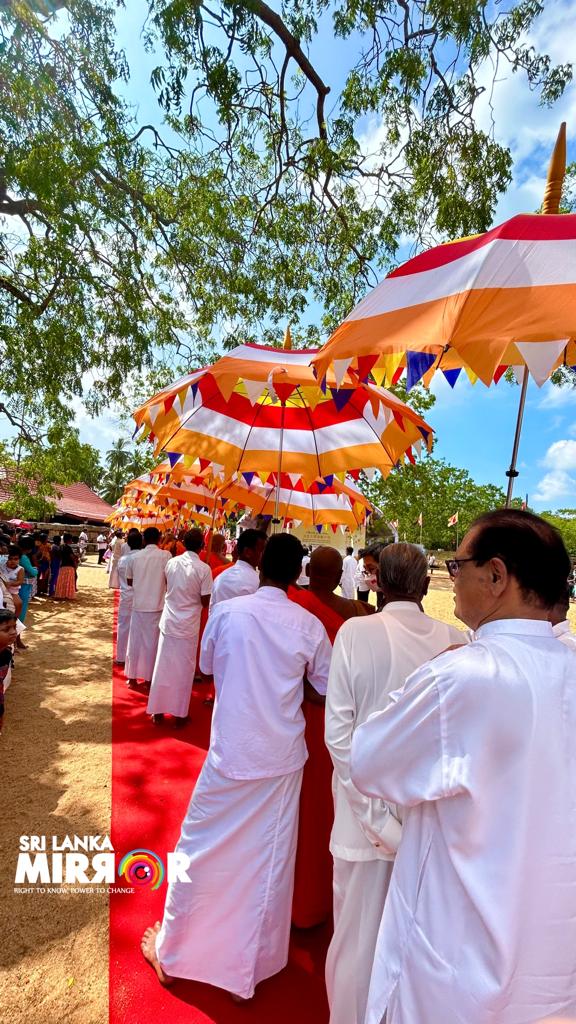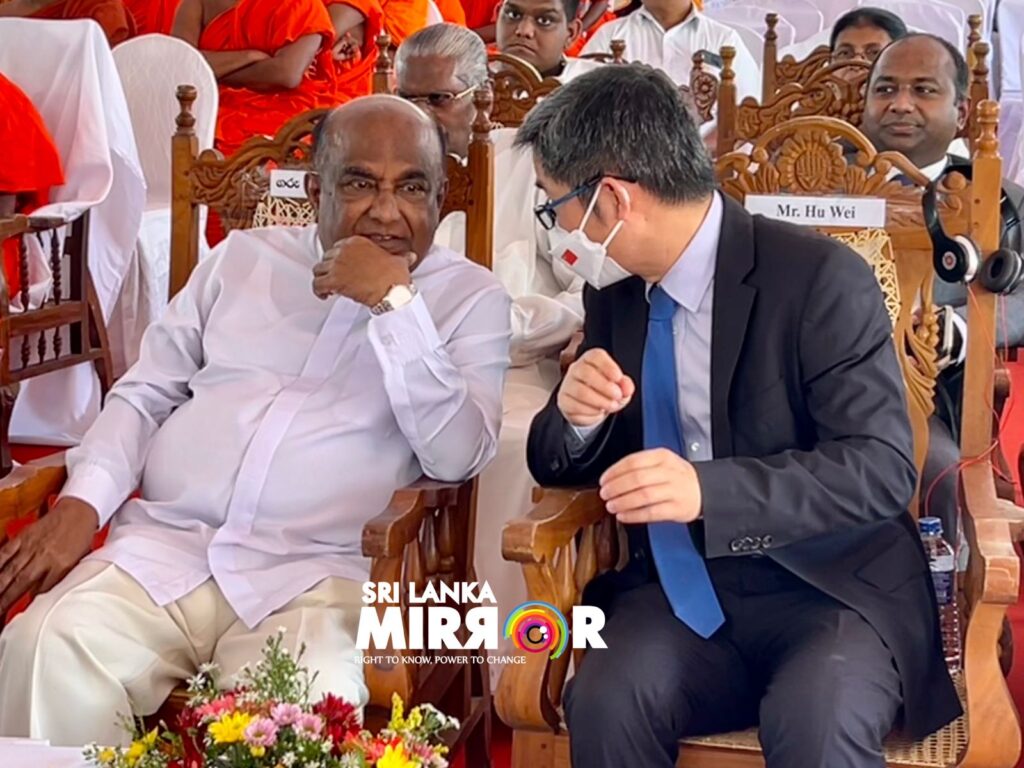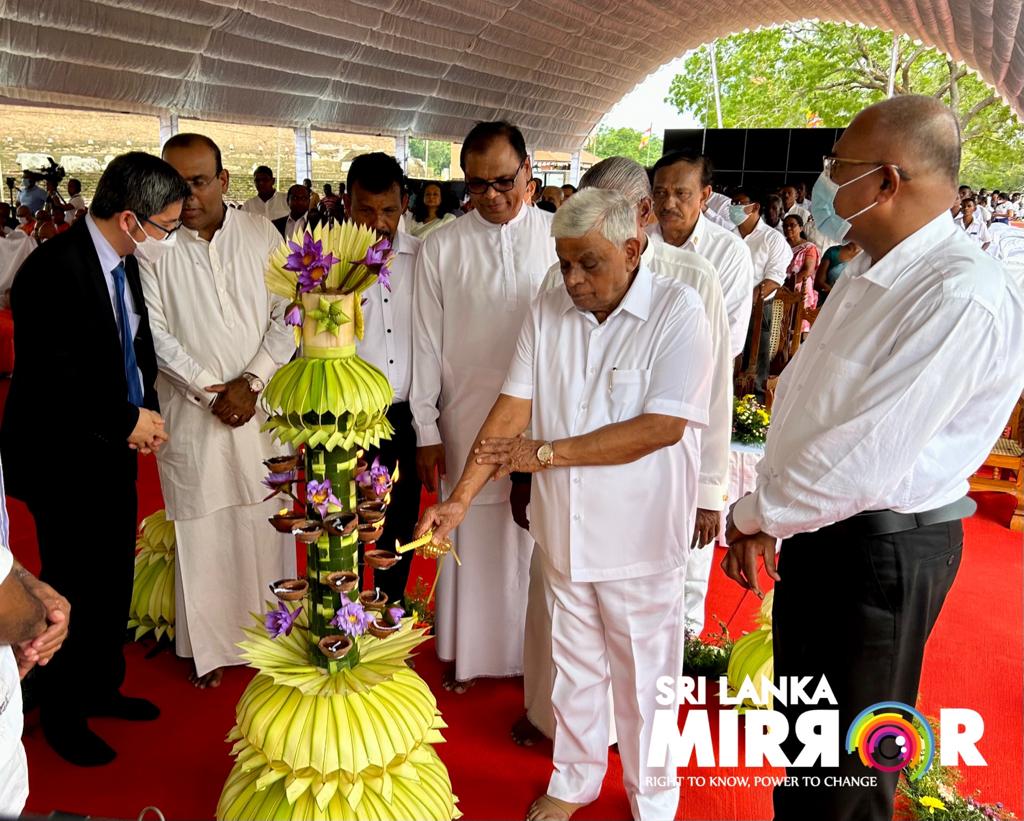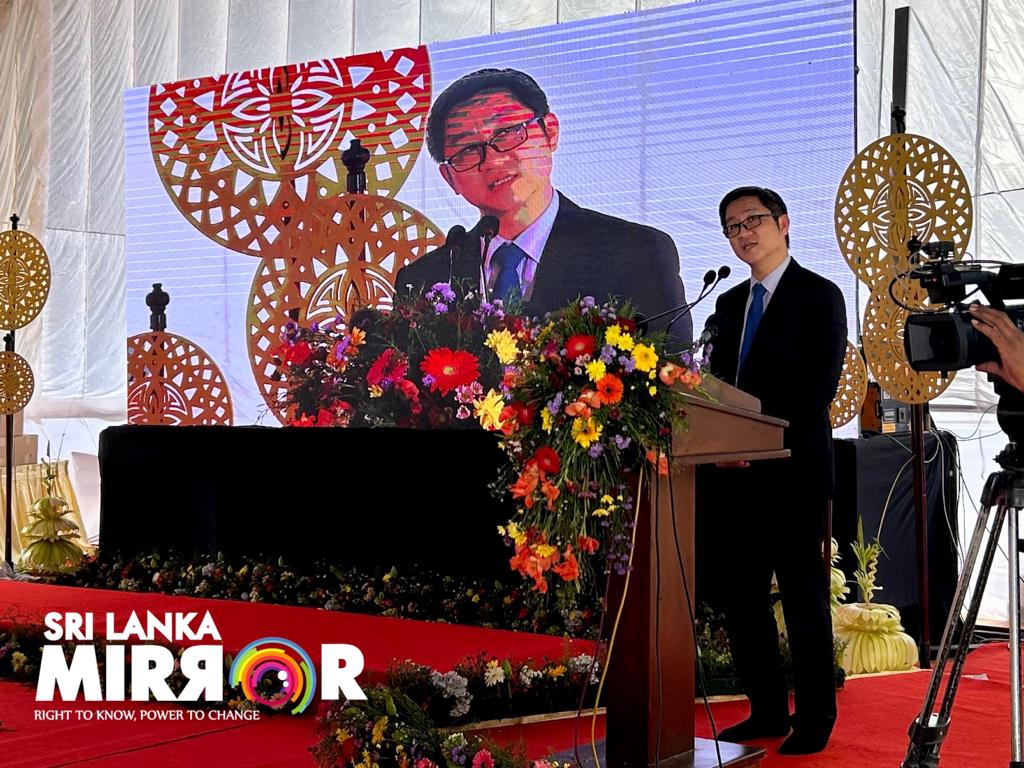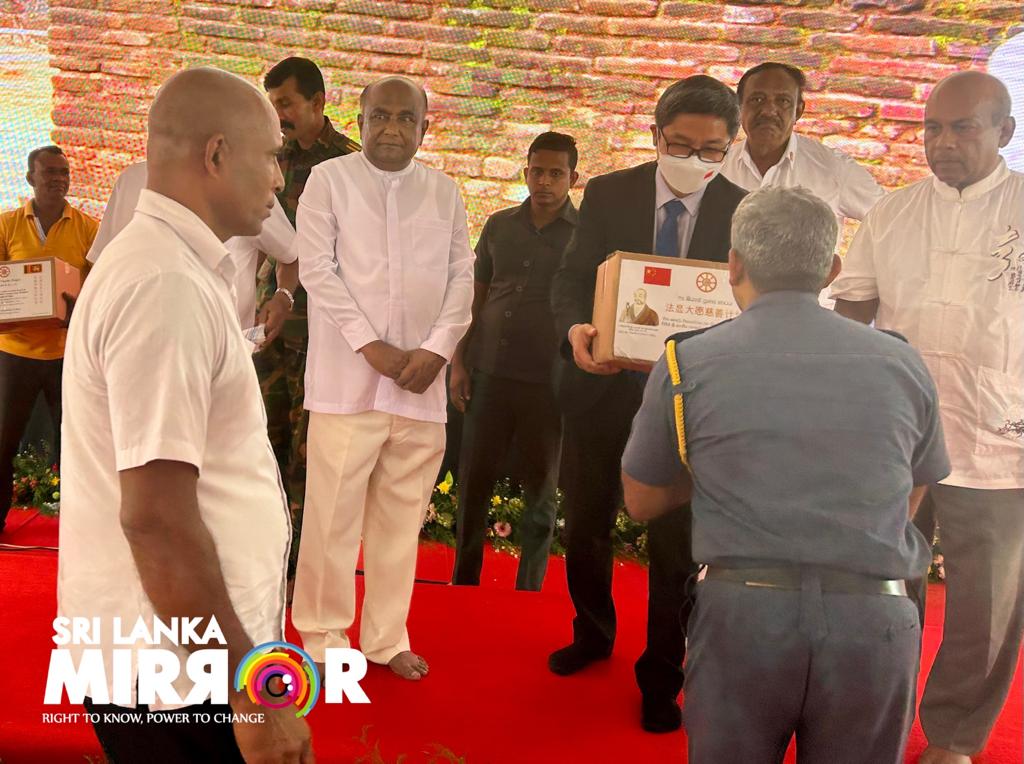 DON'T MISS
President's fifty-year milestone (pics)