China to scrap quarantine for travelers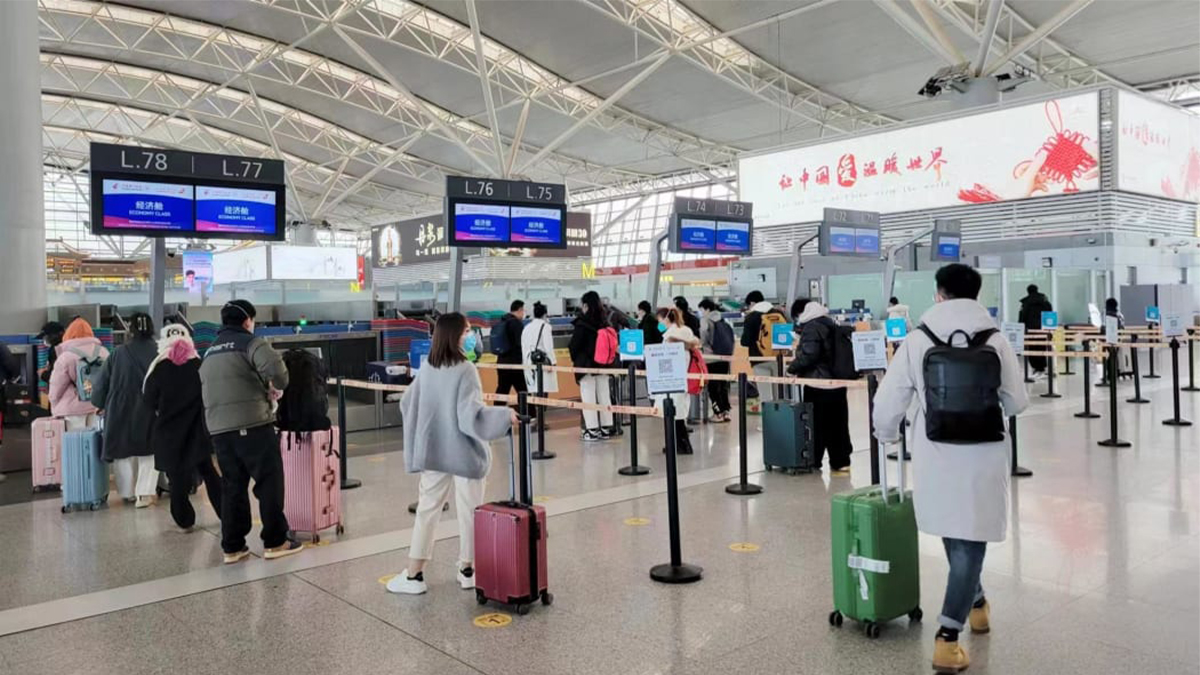 China will scrap quarantine for travellers from Jan. 08, officials have said, marking a major shift from the country's zero-Covid policy.
After three years of closed borders, this will effectively reopen the country to those with work and study visas, or seeking to visit family.
However, the measures come as record Covid-19 cases are being reported in Beijing.
DON'T MISS
French gunfire attacker, arrested
French gunfire attacker, arrested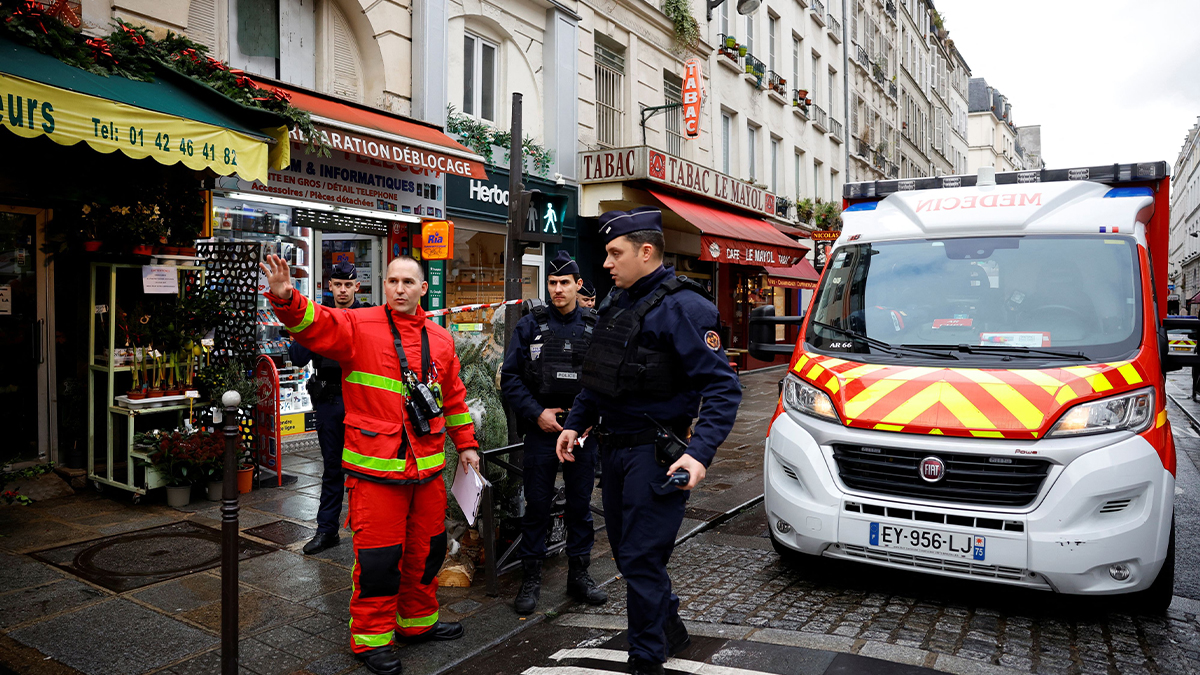 A gunman who opened fire in central Paris, killing three people and wounding three others, has been arrested.
The attacker targeted a Kurdish cultural centre and shot members of the local community. A possible racist motive is being investigated.
A suspect, aged 69, was quickly arrested and it soon emerged he had been freed from prison recently.
Clashes later broke out between police and a group who had gathered at the scene in the aftermath of the attack.
Footage showed people starting fires in the middle of the street and smashing car windows, with officers in riot gear responding by throwing tear gas.
The unrest came after a man, described by witnesses as tall, white and elderly, shot dead two men and a woman on Rue d'Enghien in the 10th district of Paris.
Of the three people injured, one was said to be in a critical condition and the others were receiving treatment for serious injuries.
There is no confirmed motive for the shooting, but Paris Prosecutor Laure Beccuau said the suspect had previously been charged with racist violence.
That incident – in which he attacked tents at a migrant camp in Paris with a sword – took place at Bercy on 8 December 2021. It was not clear why he had recently been released.
French Interior Minister Gérald Darmanin, who earlier travelled to the scene, said there was currently no known link between the suspect and "ultra-right" groups.
(BBC News)
Icy blast hits 200 mn. Americans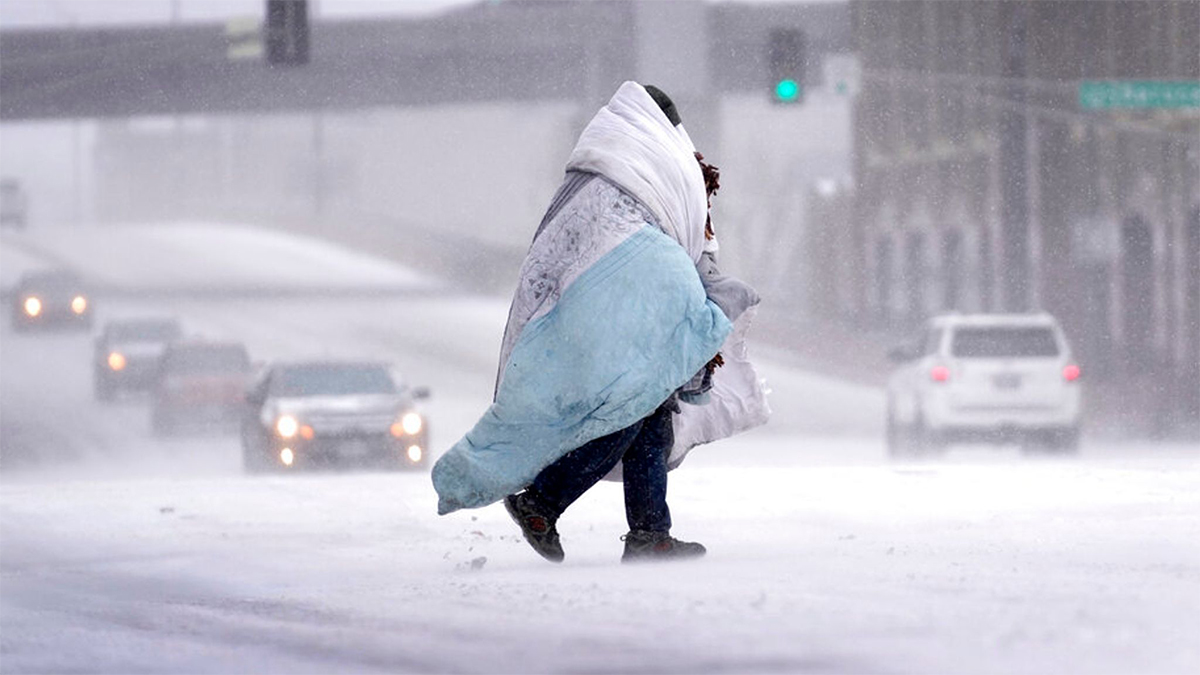 Some 200 million Americans are feeling the icy grip of a massive winter storm that has been linked to at least 12 deaths ahead of the holiday weekend.
More than 1.5 million people lost power and thousands of flights were cancelled on Friday.
The vast storm extends more than 2,000 miles (3,200km) from Texas to Quebec.
A bomb cyclone, when atmospheric pressure plummets, has brought blizzard conditions to the Great Lakes on the US-Canada border.
In Canada, Ontario and Quebec were bearing the brunt of the Arctic blast, with power cut to hundreds of thousands.
Much of the rest of the country, from British Columbia to Newfoundland, was under extreme cold and winter storm warnings.
The US National Weather Service (NWS) said its Friday map "depicts one of the greatest extents of winter weather warnings and advisories ever".
Temperatures in Elk Park, Montana, dropped to -50F (-45C), while the town of Hell, Michigan, has frozen over.
It was 1F (-17C) in the snow-covered community on Friday night. Emily, a bartender at Smitty's Hell Saloon, told the BBC: "It's pretty cold here, but we're having a hell of a time."
In South Dakota, snowed-in Native Americans burned clothes for warmth after running out of fuel, said tribal officials.
Heavy snowfall was forecast in areas of Pennsylvania and Michigan. Buffalo, New York, was expecting at least 35in (89cm). More than eight million people remained under blizzard warnings, said the NWS.
Coastal flooding has been seen in New England, New York and New Jersey.
(BBC News)
Thai princess collapses from heart condition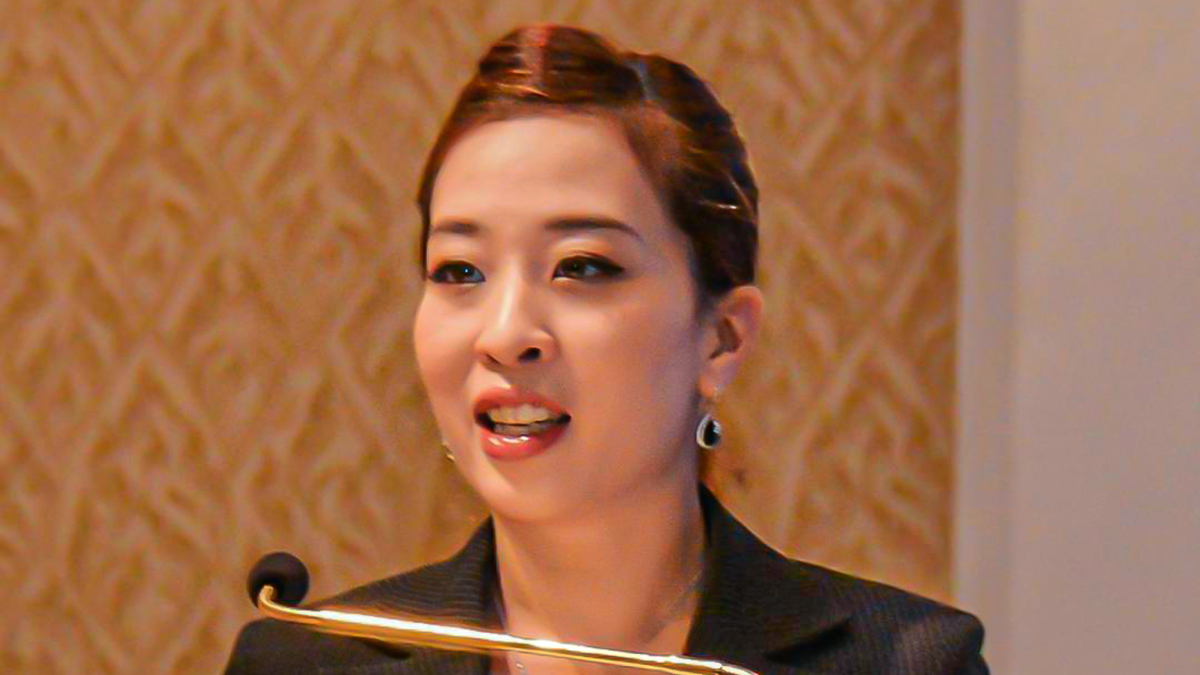 The Thai King's eldest daughter collapsed from a heart condition on Wednesday evening, Thailand's royal palace says.
Princess Bajrakitiyabha, the eldest daughter of King Vajiralongkorn, collapsed while training her dogs north-east of Bangkok, the palace said.
The 44-year-old was taken to a nearby hospital, then taken by helicopter to Bangkok, where she is being treated.
The palace described her condition last night as "stable to a certain extent".
Medical bulletins from the royal palace in Thailand are typically vague and cryptic, and from the single statement issued about Princess Bajrakitiyabha, it is difficult to gauge how serious her condition is, says the BBC's Jonathan Head in Bangkok.
The statement says nothing about her state of health now. Some reports have suggested it is a lot more serious than stated.
The princess is the daughter of the king's first wife Princess Soamsawali, and his eldest child. She has been a part of her father's innermost circle since he succeeded King Bhumibol in 2016, and has been made a senior officer in the king's personal guard.
She is the most visibly accomplished of the inner royal circle, with post-graduate degrees in law from two US universities.
King Vajiralongkorn has not yet named an heir to the throne, but Princess Bajrakitiyabha is widely viewed as the most suitable successor.
Being one of the king's three children who have formal titles, she is eligible for the throne under a 1924 Palace Law of Succession.
She is a fitness enthusiast and also has a long record of advocating penal reform in Thailand.
She is especially vocal for female prisoners, of which Thailand has one of the world's highest populations.
She was Thailand's ambassador to Austria from 2012 to 2014.
(BBC News)