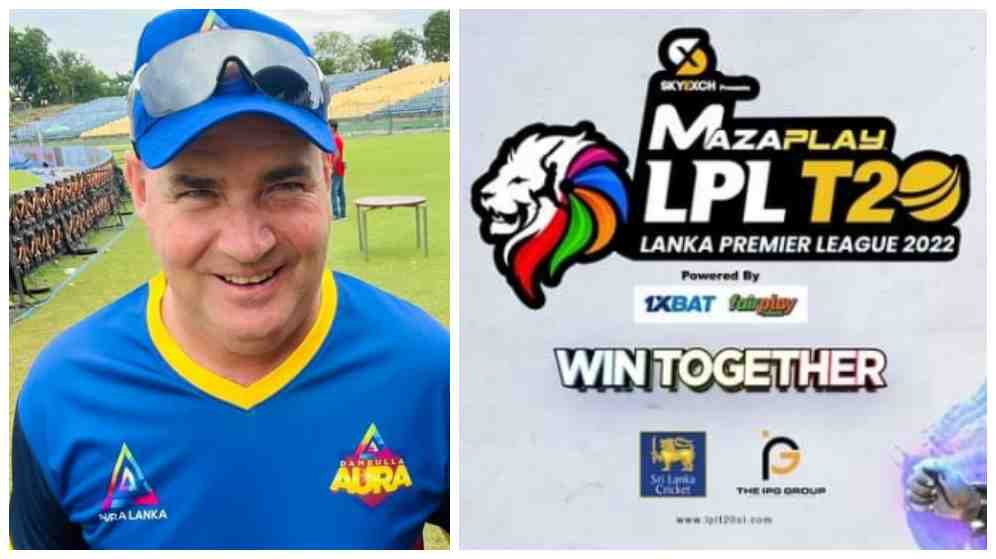 Former Sri Lanka Head Coach Mickey Arthur has commended the organizers of the Lanka Premier League (LPL) 2022, stating that this year's tournament has been well organized and successfully executed.
The LPL 2022 is organized by the IPG Company, which owns the entire LPL series and is headed by Anil Mohan, alongside LPL Tournament Director Samantha Dodanwela from Sri Lanka Cricket (SLC).
Dambulla Aura franchise Head Coach Mickey Arthur said the Sri Lanka Cricket and the LPL organizers have carried out a 'fantastic job' in organizing the cricket tournament.
"IPG is a really good company that does great organizing. The production and organizing of the ongoing LPL are done by the IPG. They have been fantastic with it," he said.
Stating that he is satisfied with the progress of the Lanka Premier League tournament, Mickey Arthur said, "I think it is just going to go from strength to strength."
"The quality of cricket has been good and young Sri Lankan boys are getting opportunities. Some good overseas players are now coming into the league. So, I just think the standard is going to get better and better," Arthur said.
Commenting on the current season of the LPL, Mickey Arthur pointed out that the cricket tournament provides young Sri Lankan cricketers with great opportunities."Shevon Daniel from Dambulla Aura is in outstanding form this season. I also feel Nuwanidu Fernando from Galle Gladiators has been wonderful and he has had a great tournament. Also, Sadeera Samarawickrama from Jaffna Kings has been good. So there have been quite a few young players that have been exceptional," he revealed.
Acknowledging that his team Dambulla Aura did not have a great season, Mickey Arthur explained that this was due to having to work with an already selected squad.
"The Dambulla Aura franchise has great owners now. Like me, they too were roped into the franchise late and came into the franchise a week before the competition commenced. The players were already selected for the squad and everything we did was within an existing squad. I think once we get more stability and once we get to play and structure our franchise, we will improve," he added.
The former Sri Lanka Head Coach also commended the national team, stating he is happy with their current progress.
"The Sri Lanka national team is one that is very close to my heart. Having worked with the young players, I just love seeing them doing so well. They are on the right track. There are some young players who are performing very very well," Mickey Arthur commented.
2022-12-23