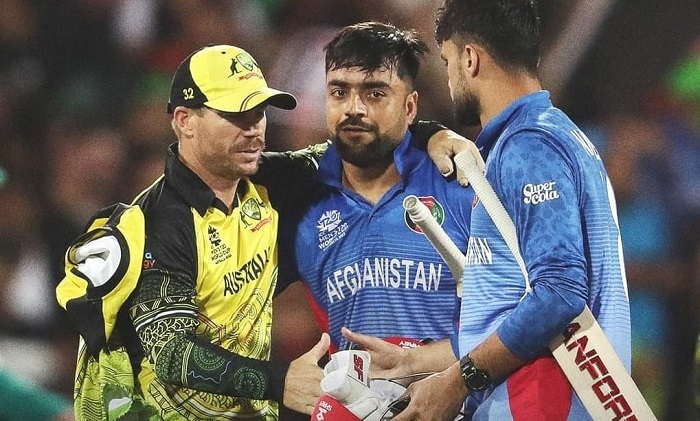 Afghanistan's most popular and successful cricketing export, Rashid Khan, has threatened to withdraw his services from Australia's Big Bash League as a result of that country's decision to abandon their forthcoming one-day international series against his country because of the Taliban's treatment of women.
Cricket Australia released a statement on Thursday saying it would not sanction the three games scheduled for the United Arab Emirates in March, as it was "committed to supporting growing the game for women and men around the world, including in Afghanistan". It added that it would "continue to engage with the Afghanistan Cricket Board in anticipation of improved conditions for women and girls in the country".
There is no 'T' in SA20 and maybe no future for venerable South Africa Test side | Andy Bull
The Afghanistan Cricket Board responded furiously, saying it was "disappointed and saddened by the pathetic statement", and that the "unfair and unexpected" decision "will have a negative impact on the development and growth of cricket in Afghanistan as well as affecting the love and passion of the Afghan nation for the game".
Last March the Taliban blocked girls from attending secondary schools, and in December they ordered an indefinite ban on higher education for women. The move prompted a wave of criticism including from Rashid, who said he "stands in solidarity with our sisters and daughters of Afghanistan in demanding that the decision on high school ban for girls and university ban for women be reversed".
But on Thursday the 24-year-old said he was "really disappointed" by CA's decision. "I take great pride in representing my country and we have made great progress on the world stage. This decision sets us back on that journey," he said. "If playing against Afghanistan is so uncomfortable for Australia then I wouldn't want to make anyone uncomfortable with my presence in the BBL. Therefore I will be strongly considering my future in that competition."
Rashid's international teammate Naveen-ul-Haq, who is playing in the BBL for the first time this season, said he would not play in the tournament "until they stop these childish decisions".
Rashid's involvement in this season's BBL had already ended, after he left the country last week to captain MI Cape Town in the new SA20. But since making his debut for Adelaide Strikers in 2017 he has become one of the team's most cherished players and is already third on the list of their all-time highest appearance makers. Afghanistan's game against Australia at last year's T20 World Cup was played in Adelaide, where Rashid received massive support even though his innings was instrumental to the home side's elimination from the tournament on net run rate.
The Strikers coach, Jason Gillespie, said at the time: "The reason he's been embraced is obviously his skills and what he does on the field, but it's also the way he goes about things, how open he is and how engaging he is with our fans and the wider community."
Australia have played Afghanistan only once outside major global tournaments and that was more than a decade ago. In 2021 they cancelled a planned one-off Test in Hobart in response to the Taliban's return to power.
2023-01-13