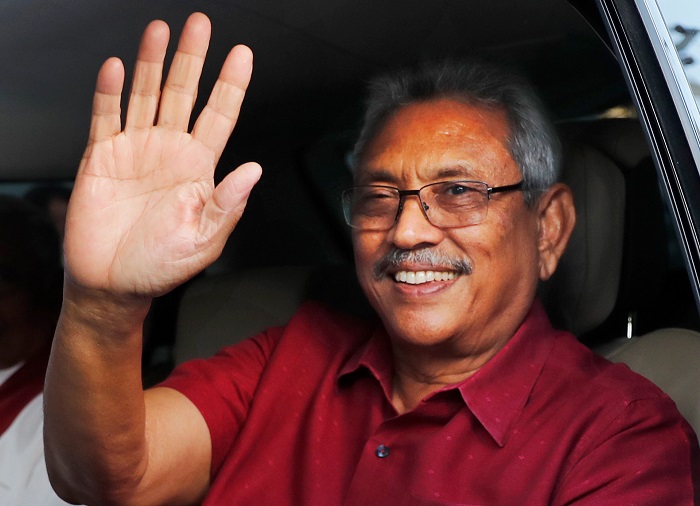 Former President Gotabaya Rajapaksa has left for the United States of America (USA) along with his family, the Sunday Times reported.
According to officials at the Bandaranaike International Airport, Rajapaksa and his family left for the US via Dubai this morning.
Gotabaya Rajapaksa had been accompanied by his wife Ayoma Rajapaksa, his son Manor Rajapaksa, his daughter-in-law, and his grandchild.
The group had left for the US via Dubai on an Emirates Airline flight at 2.55 am today. (Ne