70th anniversary of establishing diplomatic relations between Japan – SL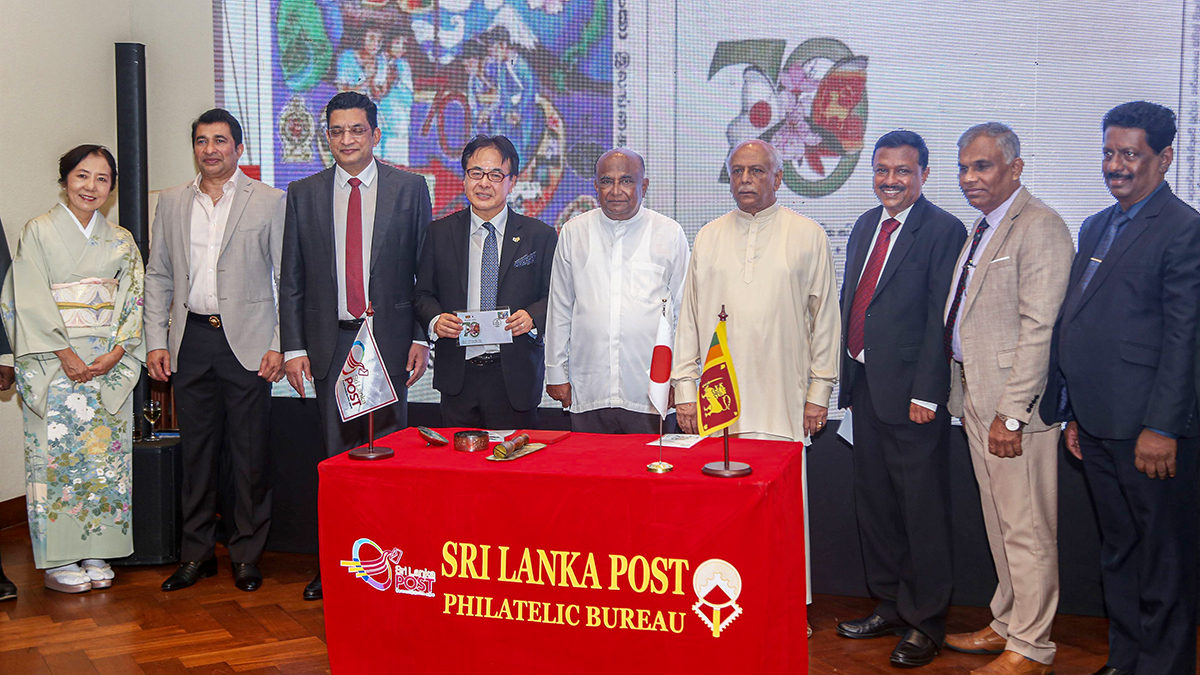 On 16th December 2022, the embassy of Japan hosted a reception to commemorate the 70th anniversary of the establishment of diplomatic relations between Japan and Sri Lanka at the residence of Ambassador Mizukoshi Hideaki.
The reception was held in the presence of Prime Minister – Dinesh Gunawardene as the Guest of Honor and many other distinguished guests including Speaker – Mahinda Yapa Abeywardena, Foreign Minister – M.U.M.Ali Sabry, Sports Minister – Mr. Roshan Ranasinghe and other dignitaries.
Ambassador Mizukoshi recalled the high level diplomatic visits, grant aids by the government of Japan, Japanese investments to Sri Lanka by the private sector, recent progress in Japanese language education in Sri Lanka and awarding of the decoration of the Emperor of Japan and the commendation of the Foreign Minister of Japan.
He also looked back on the various major events that had strengthened the relationship between Japan and Sri Lanka such as Tanabata Day in July, Friendship Walk and San Francisco Peace Treaty commemoration in September, the Bon-odori festival in December and expressed his sincere gratitude to the Government of Sri Lanka, Sri Lankan official stakeholders, namely Sri Lanka Rupavahini Corporation, Sri Jayewardenepura General Hospital and National Youth Services Council, Japan related companies, organizations and institutes in Sri Lanka and everyone who provided their immense cooperation throughout the year in making a 70th anniversary a great success.
As the guest of honour, PM Dinesh Gunawardene acknowledged the importance of this milestone of deep friendship and bond between the two countries, as well as people of Japan, and Sri Lanka. He also took note of the contributions from the government of Japan, investments from the Japanese private sector and various collaborations between the two countries including state officials, academia, science and technology, areas of research cooperation, defense and cultural, religious and different friends.
At this auspicious occasion, a commemorative postage stamp with an envelope was issued marking the 70th anniversary by the Philatelic Bureau of the Department of Posts, Ministry of Mass Media. The postage stamp and the envelope were designed by Ms. Hasini Dineshika and Ms. Rashmi Dewmini and they were selected from the contest conducted by the National Youth Services Council.