China's Diesel donation arrives in SL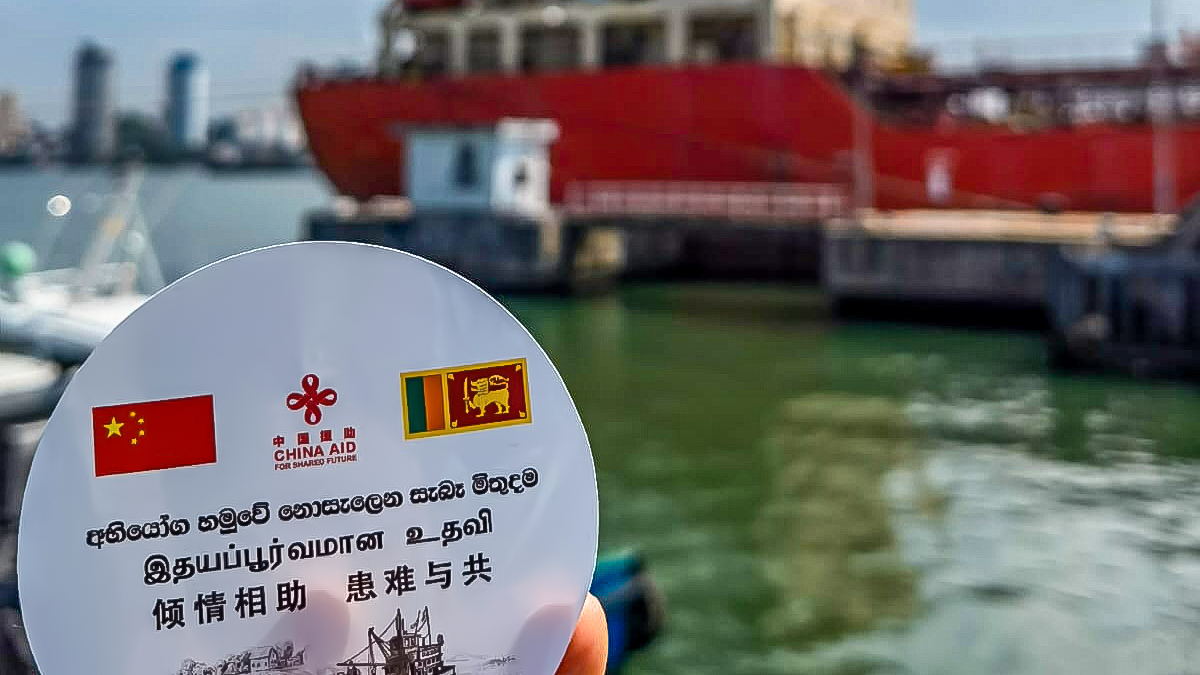 The Oil tanker "Super Eastern" carrying 10.6 million litres (9,000 metric tonnes) of diesel donated by China has arrived at the Colombo Port.
The fuel is donated for farmers and fishermen in remote areas of Sri Lanka.
Tweeting, the Chinese embassy in Sri Lanka said that the Chinese Ambassador Qi Zhenhong today (27) boarded the oil tanker and handed over the diesel donation to Sri Lankan farmers & fishermen through related Sri Lankan ministries.
Distribution will start soon under a mutually agreed modality, the embassy adds.
(Pics Courtesy : Chinese embassy in Sri Lanka / Fisheries Ministry)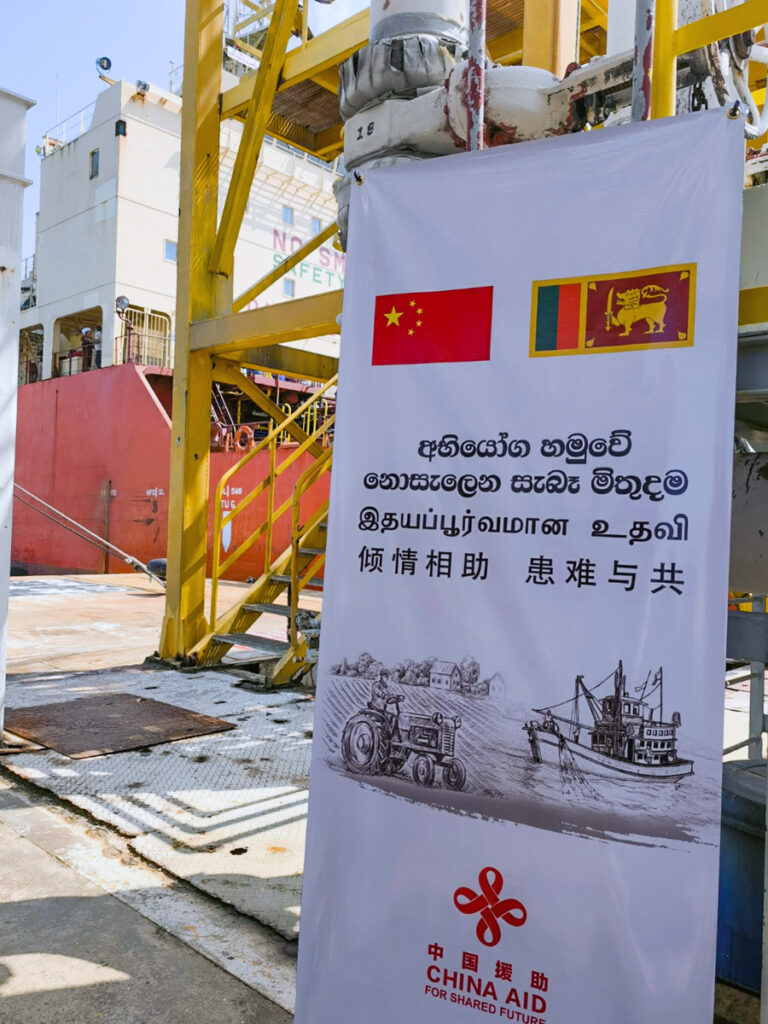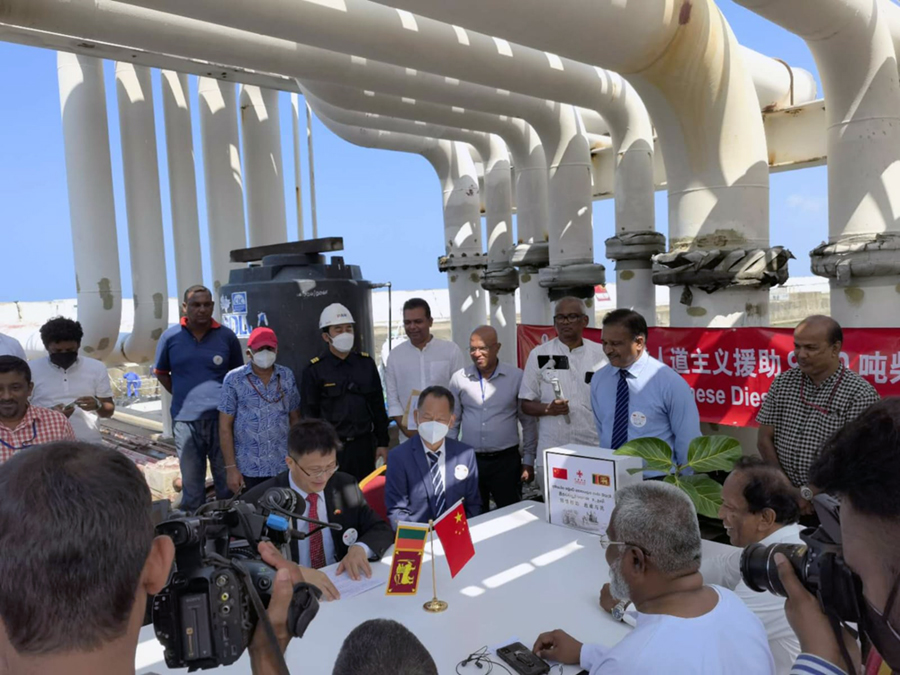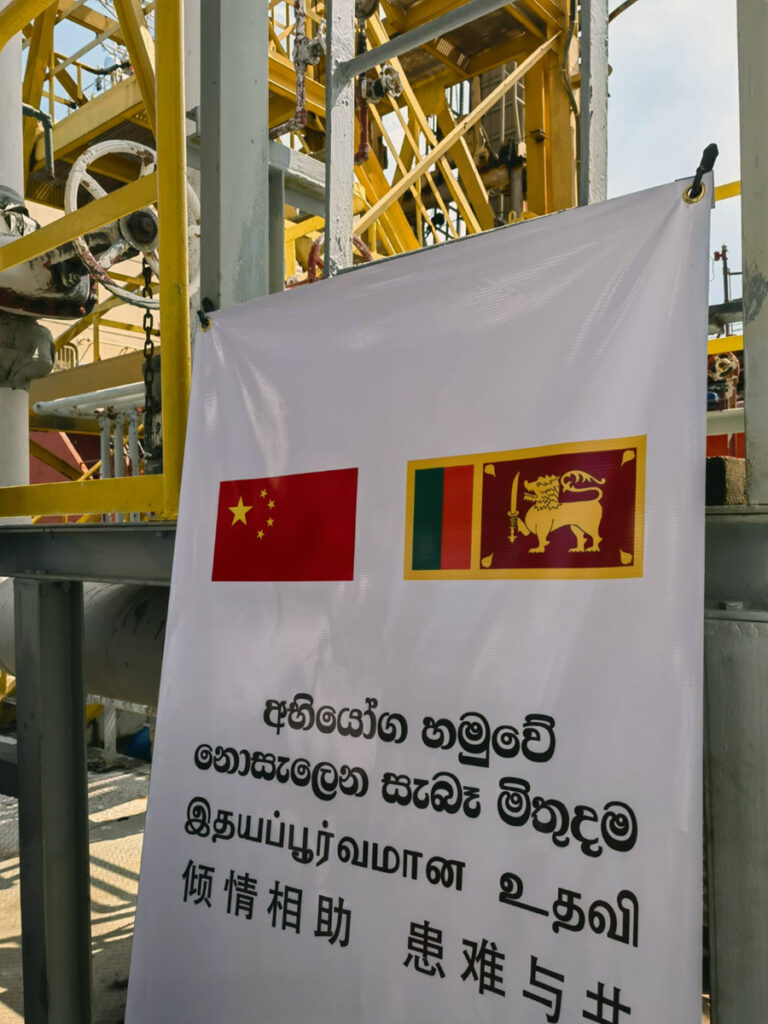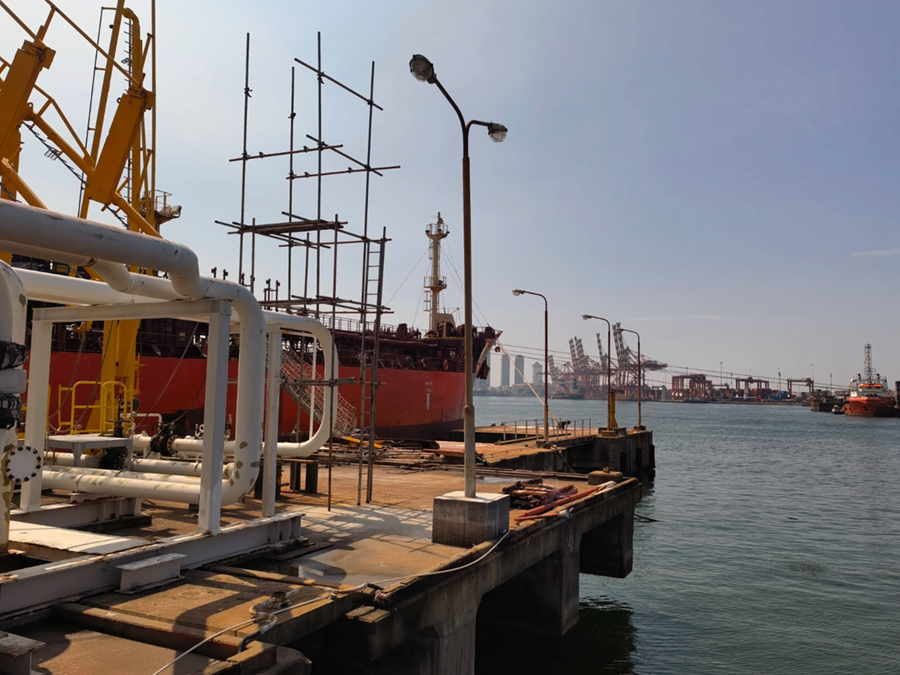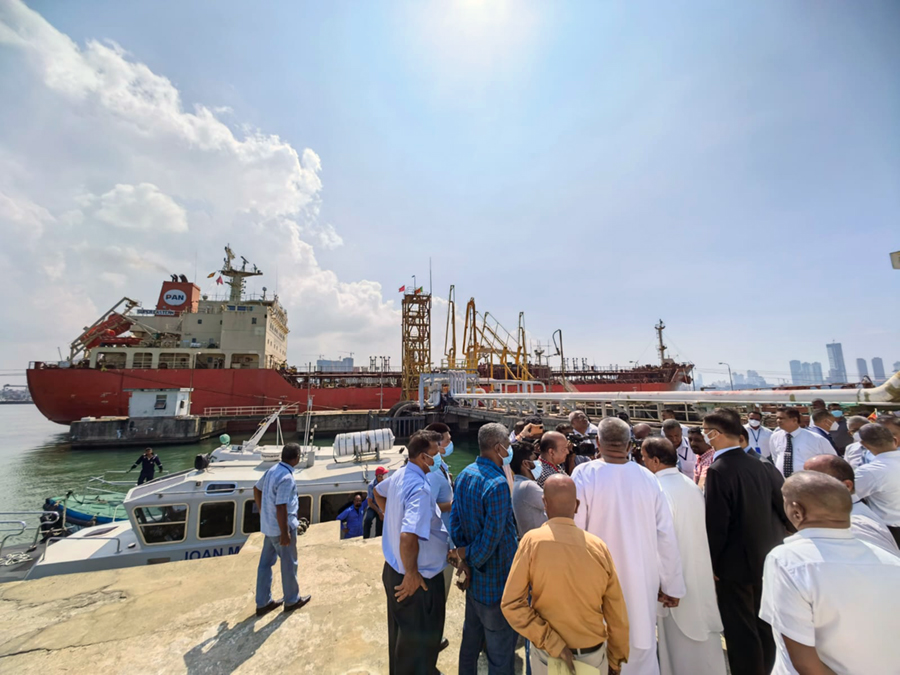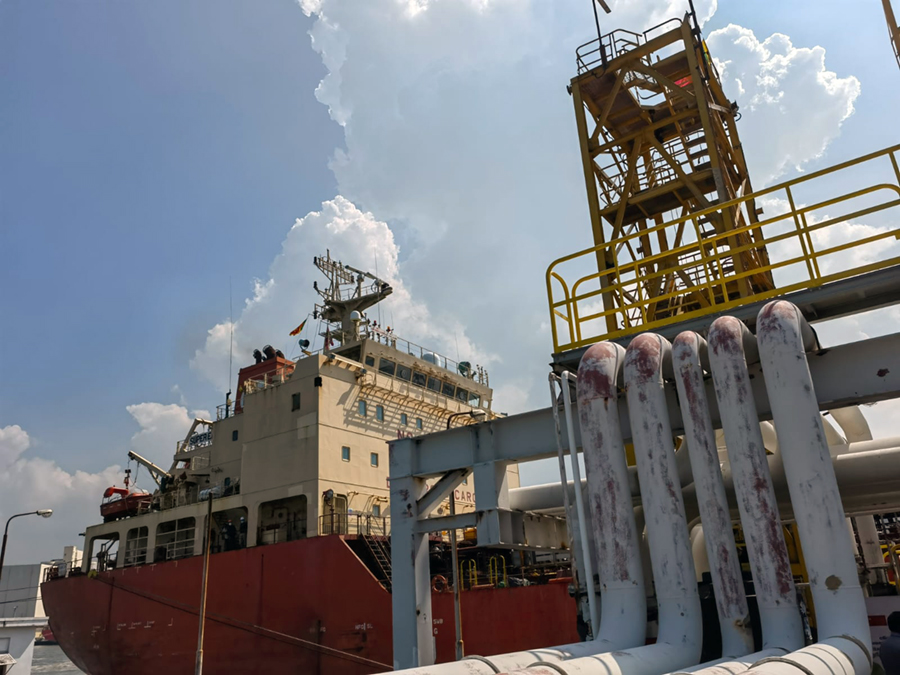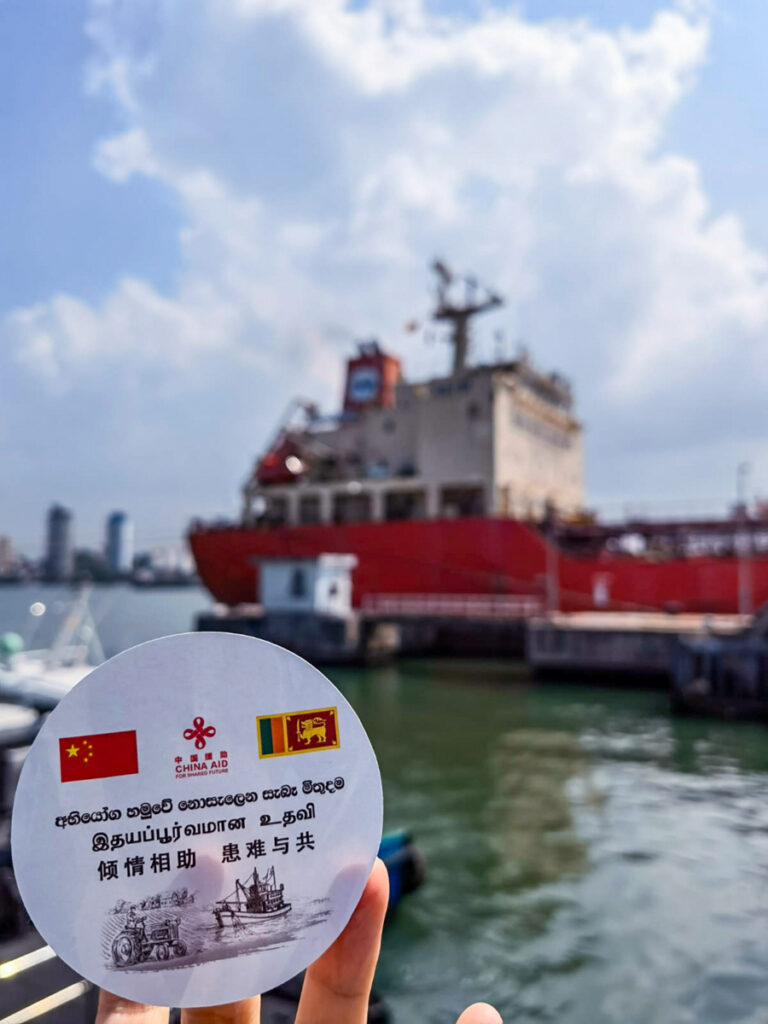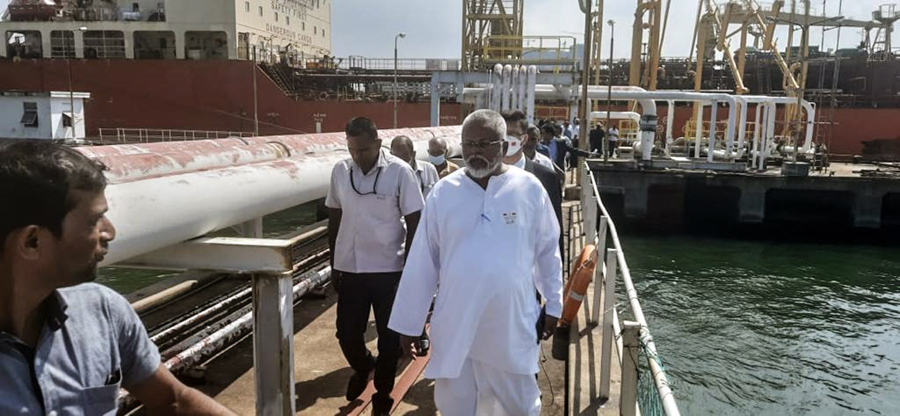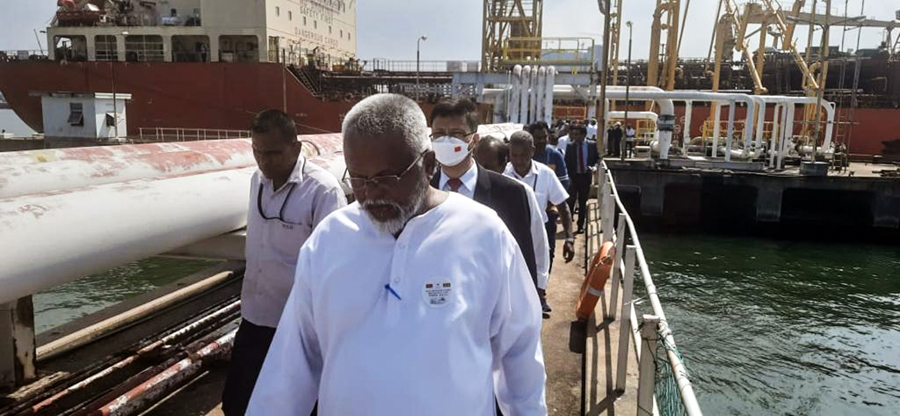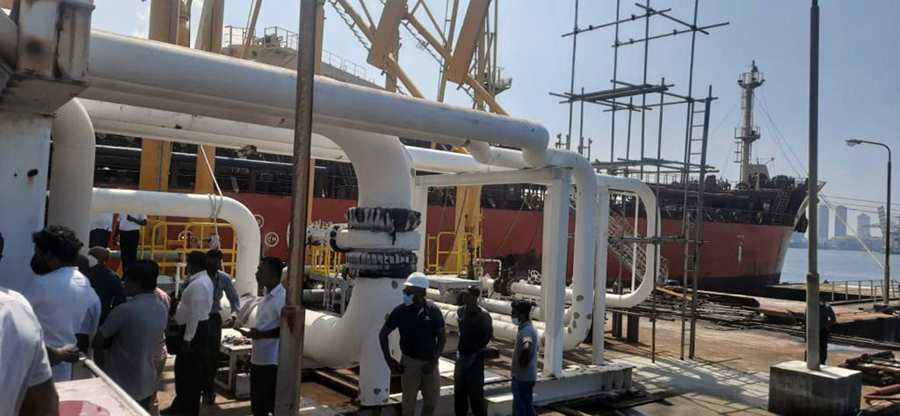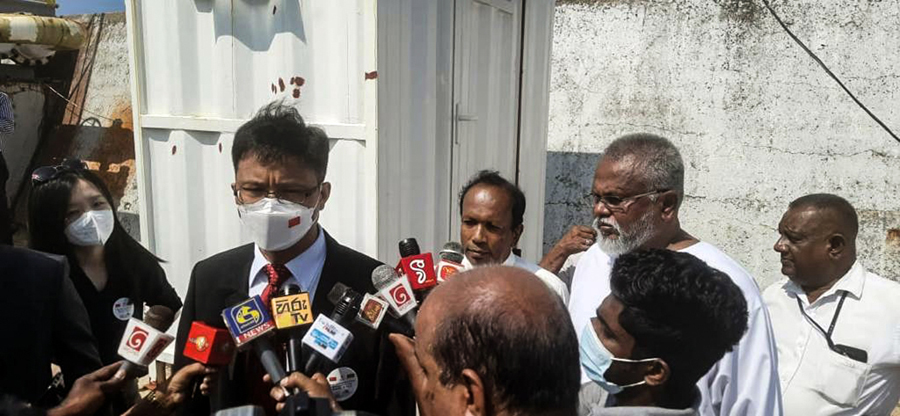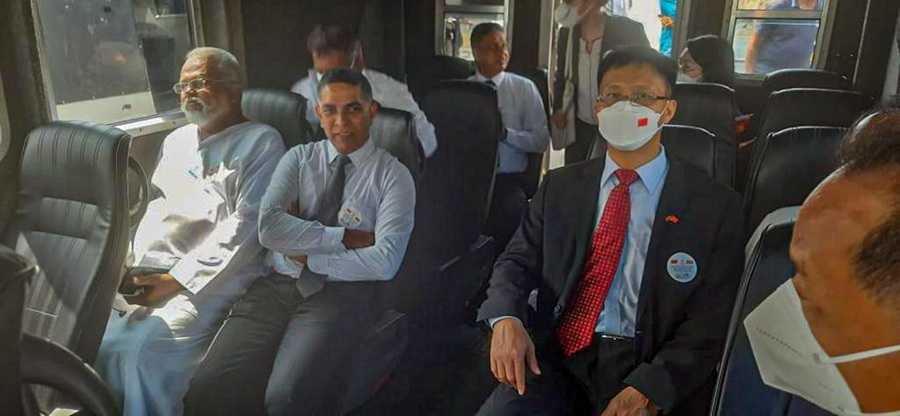 Related News :
Cabinet approval for proposals to restructure CEB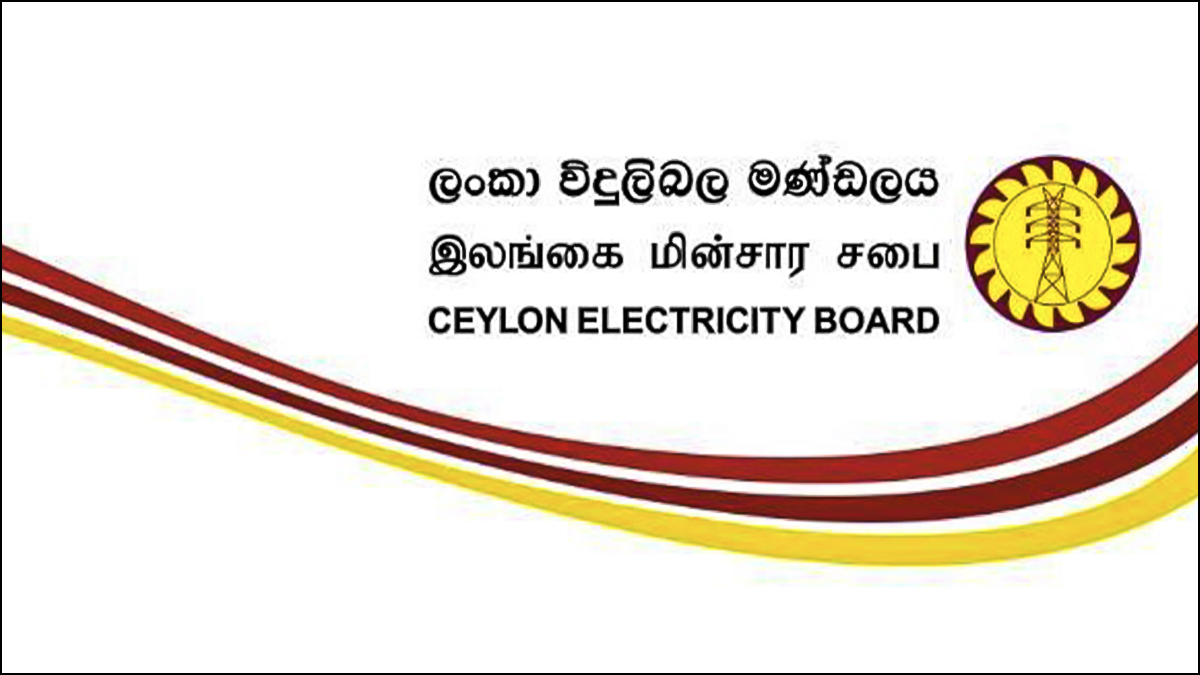 Minister of Power and Energy – Kanchana Wijesekara has said that Cabinet approval was granted today (28) to the recommendations proposed by the committee on restructuring the Ceylon Electricity Board.
The Electricity Reforms Bill will be drafted within a month to begin the Unbundling process of CEB & work on a rapid timeline to get the approval of the Parliament needed, he adds.
Cabinet approval to prepare draft to Amend Buddhist Temporalities Act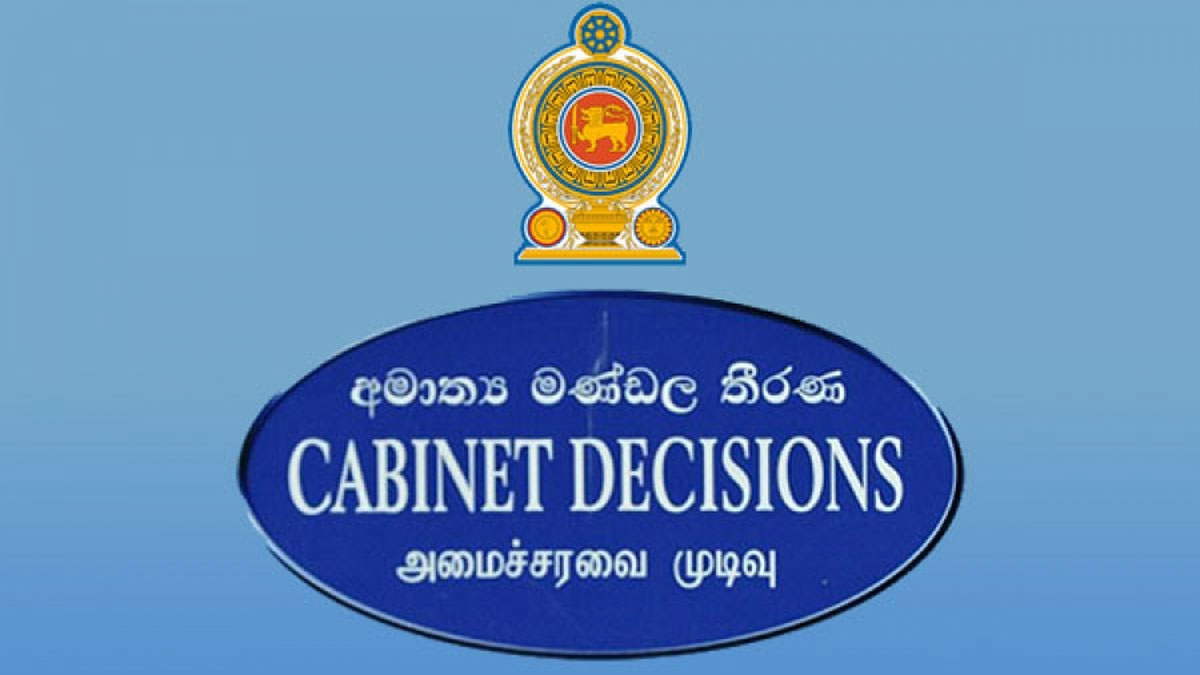 The approval granted by the Cabinet to prepare a new draft from the Legal Draftsman, amending Buddhist Temporalities Act, Ordinance No19 of 1931 as appropriate for the present, based on the proposals presented by all denominations, the PMD says.
It adds that Cabinet approval has also been granted to prepare a new draft from the Legal Draftsman based on the amendments made unanimously to a Theravada monk discourse bill based on the agreement of all sects.
Another 1,000 MT of rice from China ; 60% to students in North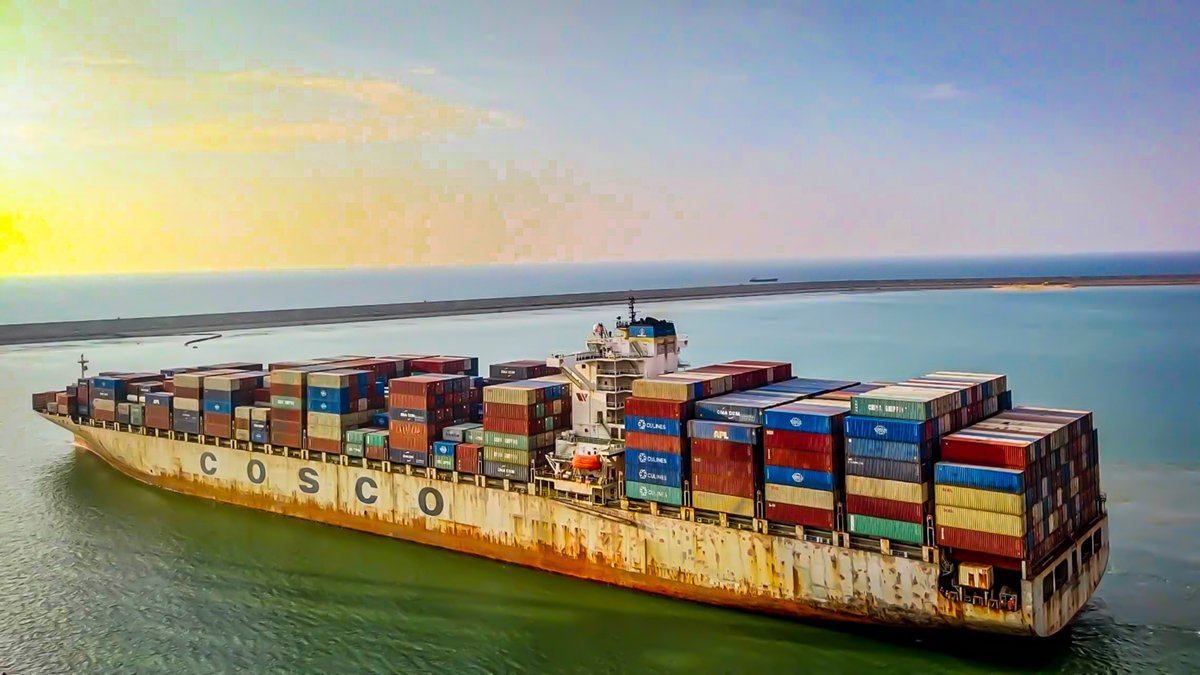 Unloading of the 1,000 MT of rice (100,000 packs) which have arrived at the CICT, Colombo Port on last night night, has been completed today (28).
The rice has been donated by China to Sri Lankan students and the embassy states that according to the Sri Lankan Education ministry, 60% of this stock (600MT or 60,000 packs) will be provided to the underprivileged students in the Northern Province.
Since June, a total of 8,000 MT of rice donation have been handed over to Sri Lanka, the Chinese embassy adds.