SL among top 10 corrupt countries: CBK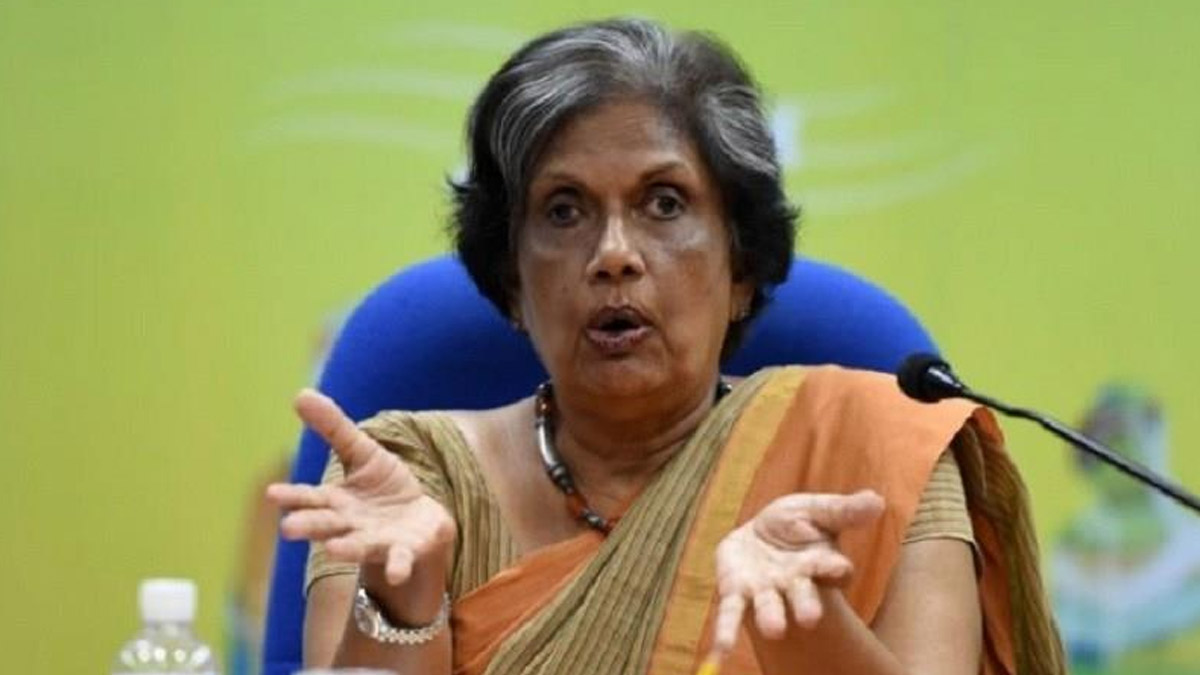 Former President Chandrika Bandaranaike said a government should have a clear vision to develop a country, and that Sri Lanka is among one of the 10 most corrupt countries in the world.
Ms. Bandaranaike said this while speaking at the public meeting organized by Kurunegala District MP Jayaratne Herath under the political campaign of New Lanka Freedom Party.
She said youth leadership is needed to develop the country.
"We will never forget the message of the 'Aragalaya'. This youth struggle is a vital and valuable breakthrough in our country. A historical event. They are now trying to make people forget this event that made a revolution. What is the message of this struggle? Almost all the people in power for 70 years deceived the public. The people today reject all 225 MPs. We need a new leadership and a new philosophy. A new leadership is needed to develop the country with a united political culture that governs the country. They expected a radical change."
"Our country has a rich history of 2300 years. Today we have no fuel, no food and no electricity. The government has completely collapsed. A country cannot be developed without good education. There have always been only two main political parties in the country; the United National Party (UNP) and Sri Lanka Freedom Party (SLFP). Today, the UNP is divided into two. Ranil's gang and Sajith's gang. The SLFP has been completely destroyed. Today, the party is divided into six. Mahinda Rajapaksa destroyed the party. The Rajapaksa had a dream to destroy the SLFP and rebuild the party in their own way. The leaders of the SLFP did not steal. The former leader stole and destroyed the party. They shared the party with their children and family members. Sirisena destroyed whatever that was left," she said.
New Lanka Freedom Party (NLFP) General Secretary Thilak Waragoda, Thilanga Weerakkody, Jeevan Kumaratunga, MPs Anura Priyadarshana Yapa and Jayaratne Herath, Athula Wijesinghe, Dharmasiri Dasanayake and several speakers also spoke at the event.
Former minister S.B. Navinna also participated in this event. A group of local councillors from Kurunegala belonging to the Sri Lanka Podujana Peramuna (SLPP) and a large group of political activists including former local council chairmen also attended the event.